CHEA Names Caroline Chang Vice President
November 19, 2018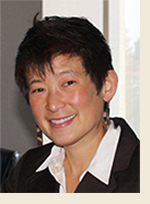 The Council for Higher Education Accreditation (CHEA) has named Caroline Chang to the newly created position of Vice President for Research and Policy Analysis. Chang will oversee an expanded research and policy analysis capacity within CHEA, addressing topics and issues related to accreditation and quality assurance policy and practice.
"This is an important new position for CHEA, representing a significant expansion of CHEA's ongoing research and policy work," said CHEA President Judith Eaton.
Most recently, Chang served as Director of Operations in the Washington, DC office of the University of Pennsylvania's Penn Wharton Public Policy Initiative. She previously held positions at the U.S. Department of Homeland Security, the Partnership for Public Service and the U.S. Department of Education.
Chang has a master's degree in public policy from Harvard University and a bachelor's degree in public and international affairs from Princeton University.