CHEA Brand for Accrediting Organizations
CHEA Logo
As a service to our recognized accreditors, we are pleased to provide a logo to indicate that your organization is recognized by the Council for Higher Education Accreditation. This logo may be used on your organization's Website or in printed materials.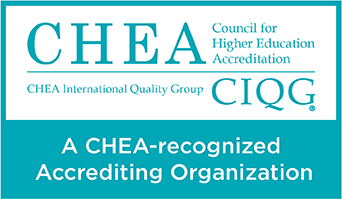 You may copy the logo above or click here to download the logo. While the image may be reduced or enlarged, please do not alter the logo's color or design.
Use of this logo is restricted to CHEA-recognized accreditors. For further information about CHEA recognition, please visit www.chea.org or contact us at 202-955-6126.